Our Mission is Better Daylight Software
For Everyone
More of our satisfied Customers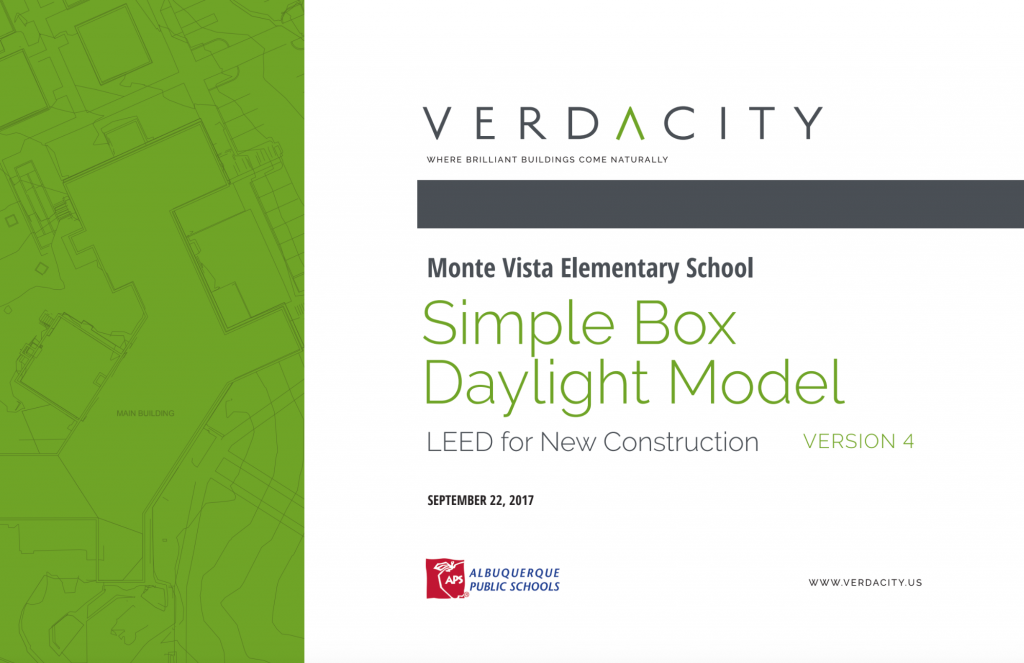 Customer Case Study: Verdacity
Verdacity, formerly EDI Integrative Consulting, is a premier building sustainability consulting firm that assists corporations, architecture, engineering and construction teams with achieving high performance building goals.
Verdacity shared a daylight analysis update on their Monte Vista Elementary School, which utilized a previous version of LightStanza to generate annual metrics that check for LEED v4 compliance. This evaluation occurred during design development and focused on performance of perforated panel options at south glazing.
Customer Case Study: CEPT University
See how CEPT University's M.Tech Building Energy Performance Program utilized LightStanza's easy-to-use software in their university classrooms to empower students and help them learn daylighting analysis.
"LightStanza's user interface makes complex calculations so simple that it allows us to focus on teaching students how to optimize daylight rather than spending the majority of a semester teaching them software."
– Dharini Sridharan, Academic Associate – CEPT University's M.Tech Building Energy Performance Program
EXPAND FOR MORE CUSTOMER STORIES
"How lightstanza has changed the way we work"
Convinced? Try LightStanza for FREE for 14 days